Praise Tickets

Join Our Studio Audience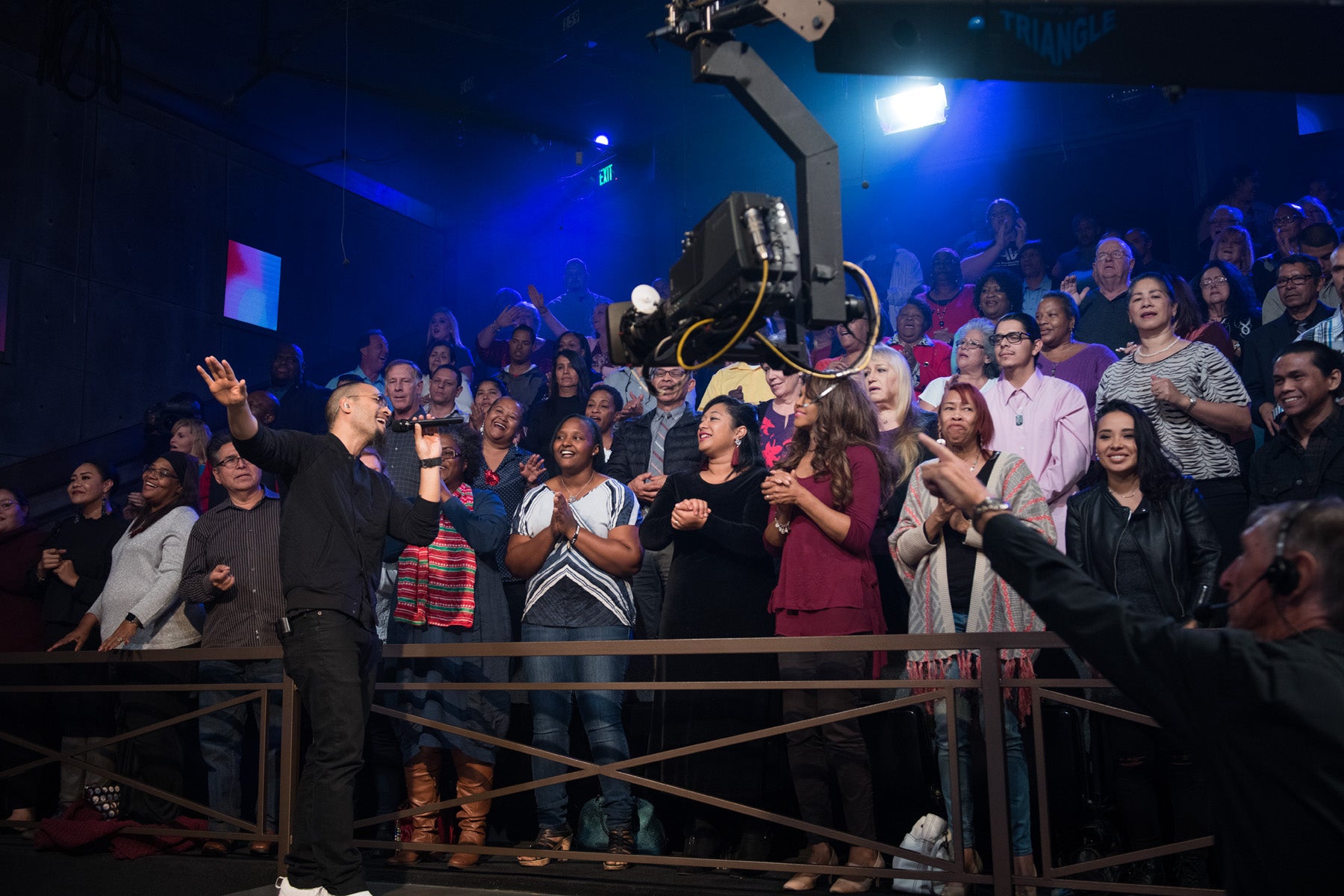 About the Show
Praise is a one-hour talk show on TBN, featuring top guests like Joel and Victoria Osteen, Joseph Prince, Joyce Meyer, Robert Morris; and renowned artists like Michael W. Smith, BeBe and CeCe Winans, Kari Jobe, William McDowell and more! The program is hosted by Matt and Laurie Crouch and some of your favorite personalities like Perry Stone, Bobby Schuller, Donnie McClurkin, Jason Crabb, and Clifton Davis. Tapings are held weeknights at 5 or 7pm. Be sure to check in regularly to learn more about what's coming up on Praise and get tickets to join our audience!
Group Tickets
Want to bring a large group? If you are part of a church or an organization, and you want to bring a group of 15 or more, we invite you to join our audience!
Just submit your information here.
Our audience coordinator will contact you to get you set up.
Frequently Asked Questions
If you have any questions about joining the audience for a Praise taping, please check our Frequently Asked Questions.
Sign-up below using EventBrite or email audience@tbn.tv for more information.
NOTE: Mobile users scroll to the bottom for Register Button.
How long is the taping?
Tapings are one hour long.
What is the address?
What time should I arrive?
Seating begins 1 1/2 hours before taping. You must be in the studio 1 hour prior to taping. Doors will be locked 15 minutes prior to taping.
How old do I have to be to attend?
Audience members must be at least 18 years of age or older.
What should I wear?
Come ready to praise the Lord in your Sunday's best! Think business casual. SOLID COLORS other than black and white (think jewel tones and pastels). Women, NO low cut blouses or short skirts/dresses. Men, NO tank tops or baggy clothes; and no T-shirts with large logos, sunglasses, or baseball caps, which are distracting on-camera.
How will the audience be seated?
An audience coordinator will guide you to your seat.  All seats are on a first come first served basis—there are no saving seats.
What about my electronic devices?
Cell phones must be completely TURNED OFF or in "Airplane" mode during taping. NO texting, photography or video recording with cellphones during taping.
What about food and drinks?
Please NO food, drinks or gum permitted in the studio.
May I greet the guests or hosts?
Please no greeting, autographs or pictures with guests or hosts at any time.
Do you provide accommodations for the disabled?
If you require special assistance, please alert security upon your arrival. We will do our best to assist you.